How to Access
Just click on the Watch icon!
Daily Quests
These Challenges are usually easier to complete, since they must be completed in 24 hours.
The reward for completing each of these challenges is 150 Coins!
Weekly Quests
These Quests are usually a bit more difficult, as you will have the entire week to slowly complete them.
However, the reward for these Challenges is bigger! There are 300 Coins each!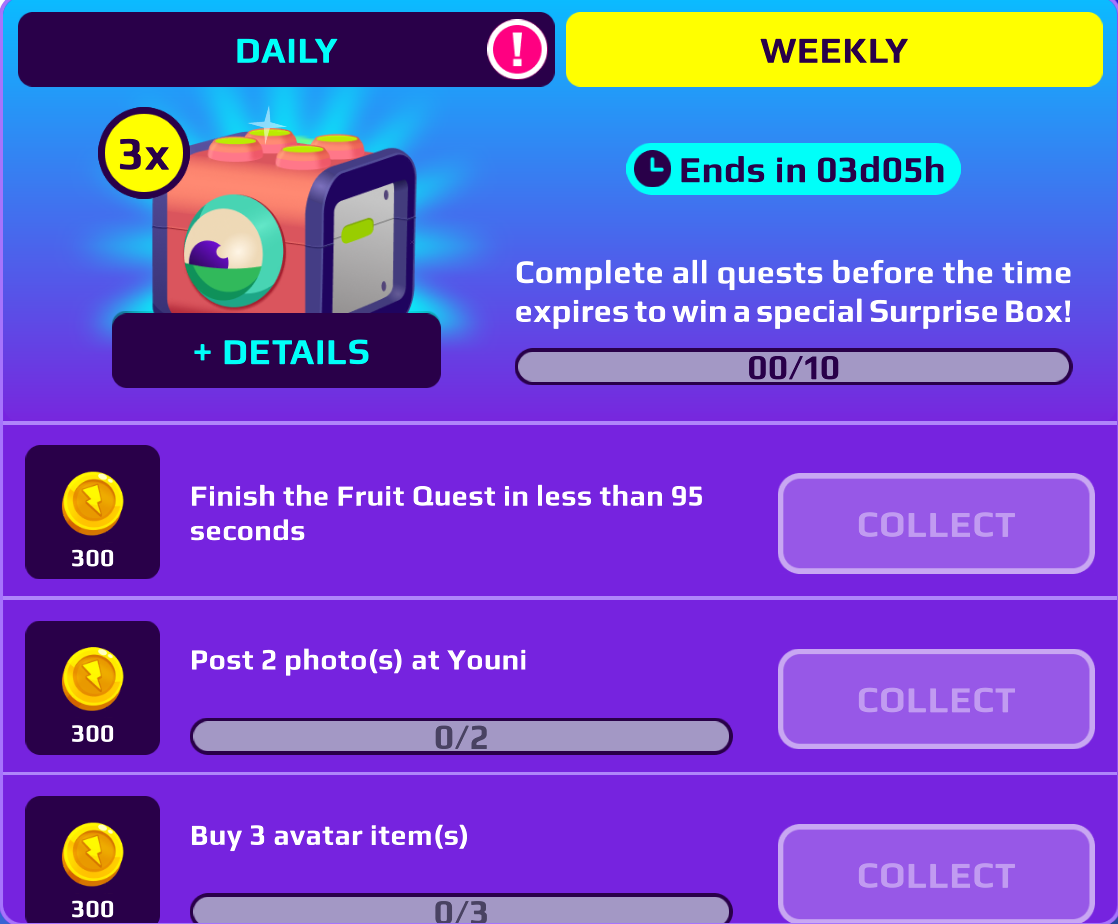 Surprise Box
On the Challenge tabs, you'll see that there is a special reward for completing 10 challenges. You can earn themed items, and even a very special outfit!
Collecting Rewards
When you complete a Quest, the Collect button will be enabled so that you can collect your reward!

IMPORTANT: If you don't click the button before the quests resets, the reward will be lost, so always remember to click it as soon as you complete!
Completing with Ads
Sometimes we may run out of time to complete a Quest, but for that there is an option, which is to watch an ad to get the reward! But they are only available for daily Quests, ok? After all, the weekly ones take much longer to complete!
Want to see how all this works? Then check out this video: